Scituate & Burrillville Chiropractic Centers
The best friend your back may ever have!
Special Offer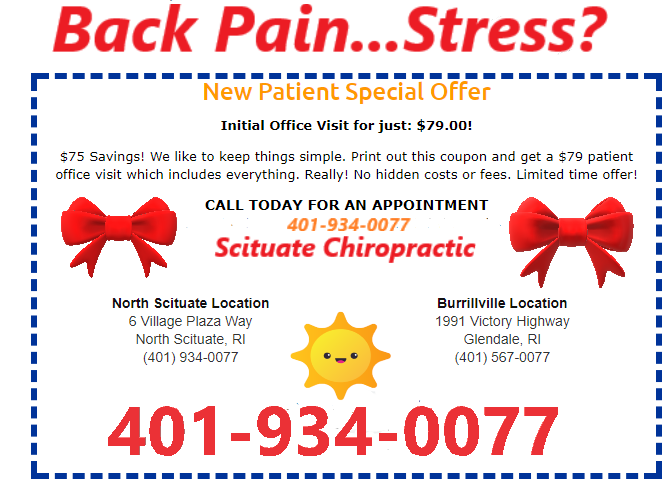 Special Offer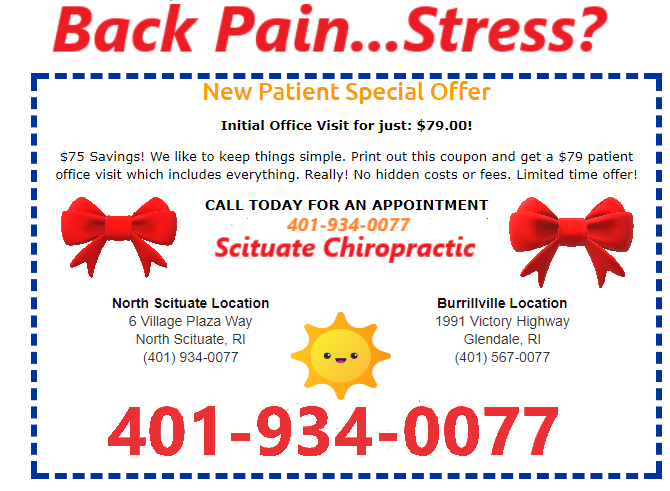 WHY COLD LASERS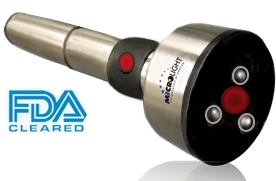 Introduction to Low-Level Laser Therapy ("LLLT"
Technology
Medical researchers began using laser biostimulation in the late 1960's with low-powered laser beams that produced non-thermal effects on human tissue. The first reported cases involved slow-healing ulcers. The efficacy of this low-lev...
Read Full Post »
/