Shopping Cart
Your Cart is Empty
There was an error with PayPal
Click here to try again
Thank you for your business!
You should be receiving an order confirmation from Paypal shortly.
Exit Shopping Cart
Scituate & Burrillville Chiropractic Centers
The best friend your back may ever have!
| | |
| --- | --- |
| Posted on April 9, 2014 at 1:20 PM | |
WHY COLD LASERS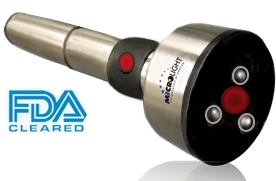 Introduction to Low-Level Laser Therapy ("LLLT"
Technology
Medical researchers began using laser biostimulation in the late 1960's with low-powered laser beams that produced non-thermal effects on human tissue. The first reported cases involved slow-healing ulcers. The efficacy of this low-level laser therapy, or "LLLT," is substantiated by objective research that continues (See "Studies";).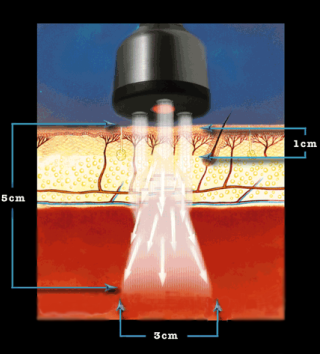 Laser wavelengths between 820 nanometers (nm) and 840 nm have an extremely low absorption rates in human tissue. This means that laser light penetrates deeply at those frequencies.

 

Experimenting clinicians found that an 830 nm laser is optimal for treating chronic pain. An example of how LLLT works involves soft tissue trauma. These types of injuries consist of damage to the deep, sensitive layers of tissue beneath the epidermis, including muscular, neural, lymphatic, and vascular tissue.

The human body normally reacts to this soft tissue trauma by "splinting" the injury with edema, a thin or watery fluid in tissue spaces or cell interstices. However, excess edema causes swelling that inhibits movement of the damaged tissue.

 

These injuries result in two types of pain. The first is actual traumatic pain from the injury itself, and the second pain is from the swelling that results. LLLT focuses first on the lymphatic system which maintains the body's fluid balance, while the laser light also helps absorb the excess edema. LLLT thus provides relief in two ways.

 

MicroLight has FDA clearance for devices under both the "NHN" and "ILY" classifications.The MicroLight ML830® was cleared by the FDA for treatment of carpel tunnel syndrome. (See "About Us";). This clearance followed a double-blind study on CTS that was conducted at General Motors.

 

Our classifications of device has FDA clearance to represent to the public that they provide temporary relief from:

 

Acne vulgaris

Sprains and strains

Back Pain

Degenerative disc disease

Herniated discs

Intractable Pain

Lesions

Muscle spasms or stiffness

Post-trauma acute pain

Posterior facet syndrome

Sciatica

 OUR OFFICES UTILIZE THE SAFEST LASERS FOR TISSUE REPAIR ON THE MARKET. THE CANCER TREATMENT CENTER OF AMERICA AND THE DISC CENTERS OF AMERICA

 

Categories: None

0

/